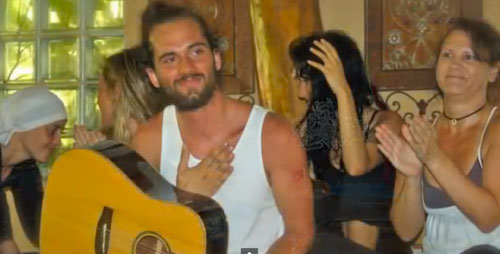 Best day of your life
"This is the best day of my life." the first time I said that was at one of my teacher trainings in Costa Rica. I just finished my practice teach and even played some music for the group. It was a great experience and it felt like the best day of my life. But does that mean the after that is not as good automatically? 
I think it doesn't. Every experience you had in your life becomes part of you. Your brain can still recall any experience you had, either on a conscious or subconscious level. Even if you have a not so pleasant experience, it doesn't take away your good memories. 
That's why I started thinking, what if every day is the best day of your life? Or what effect would it have on you, if you started experiencing your daily life from that perspective? 
Sometimes it might be hard to take that perspective when you are stuck in traffic on your way to work or when its cold outside and the bus is late. Those experiences are also part of your life and they will pass by. All experiences "good" and "bad" ones are just situations you find yourself in. They will end and then become your memories. 
"The Best Day of Your Life" is about seeing all your experiences as a treasure. You are collecting those memories by experiencing your life. This individual collection of experiences is you. So any kind of experience is part of a growing treasure you own. 
And that makes every Day the Best Day of Your Life..